April Trip 2010 - April 22
We started out visiting Art Winter and Emily Wilson at their home in Scottsdale. It appears to be at the north end of Scottsdale and so close to Carefree you can smell it. Their house backs up to a nature area and they see javalina, bobcats, and other wildlife. Emily sez the snake fence keeps them out most of the time.
Emily and Art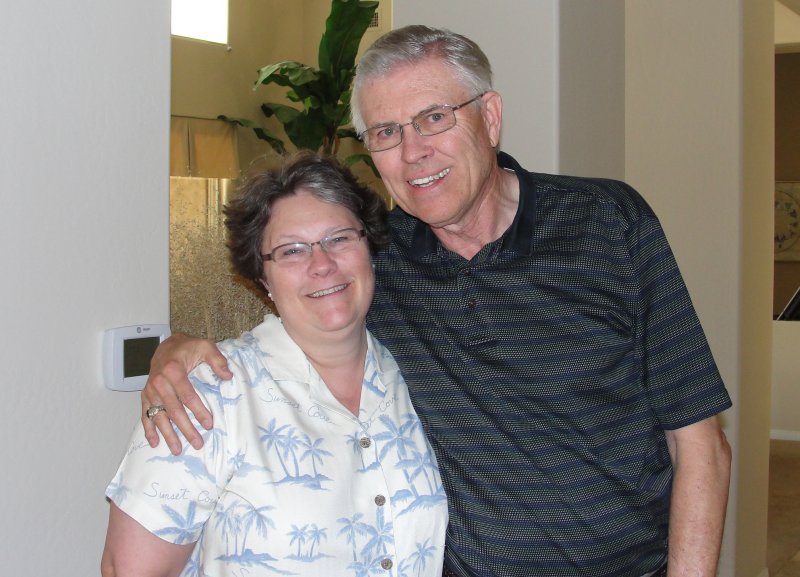 When Emily and I were working together in ATM, we always claimed she wanted to be "Dennis" (our computer Radar O'Reilly)...well. She's there. This is a picture of her office which has several computers and servers in mid-repair. She wouldn't show us her "parts room".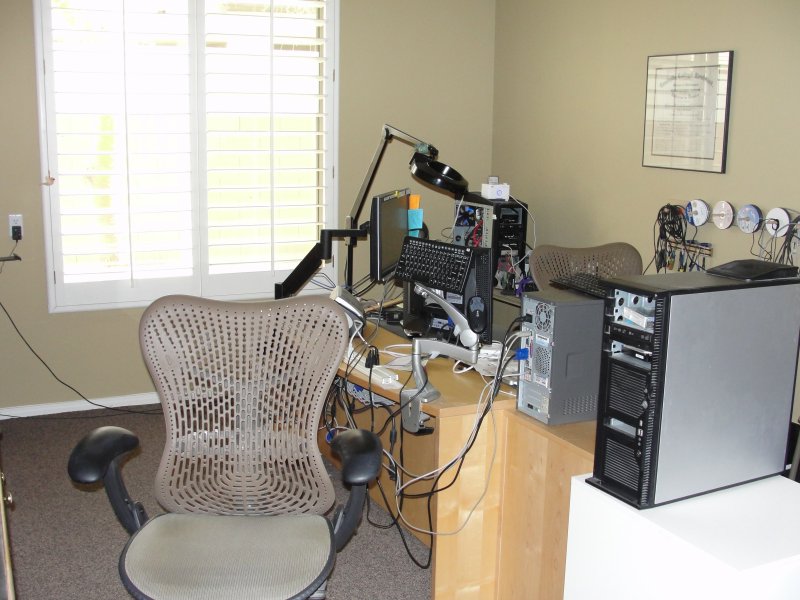 We had planned to visit them a day earlier, but they had to pick up an old friend, Gerry Selves at the airport. So I got to see him as well. I had worked with Gerry when he was in British Airways Flight Operations.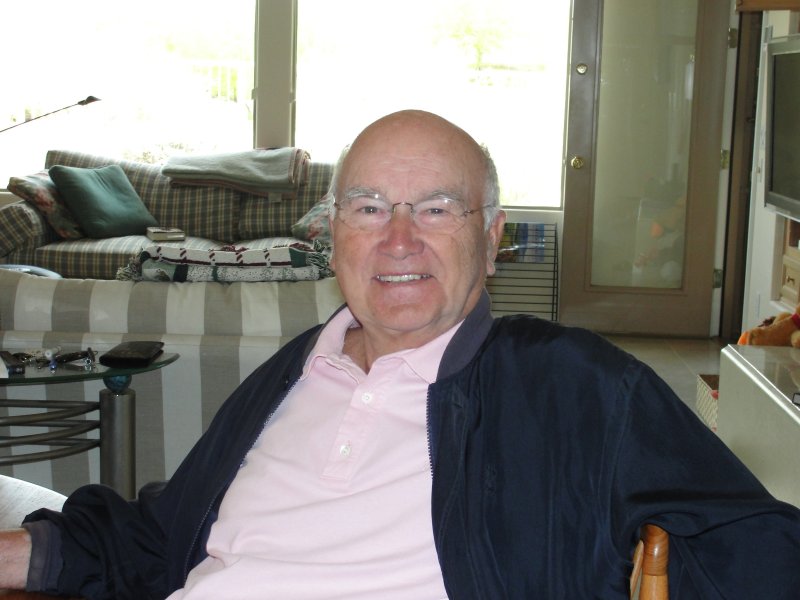 We had to leave early to pick up Becky at the airport. But we had to stop by and take at least one picture of a house in the boulders at Carefree.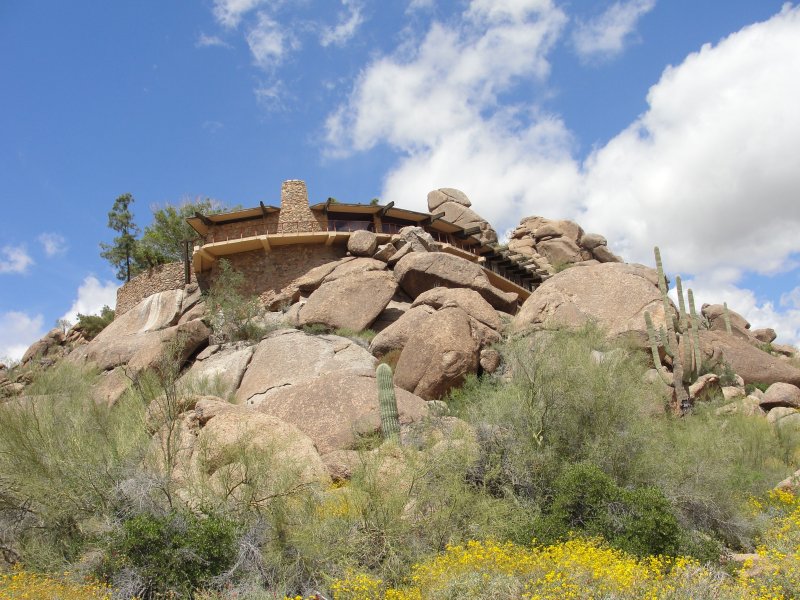 Had a lovely dinner at Dee and Michael's house. Tried to take some pictures of the complex dinner making but they were always in a blur.
It was cool and windy outside; Becky spent the night hoping for heat and a chance to sit at their pool. Dee and Michael had been bugging her for years to come down and visit.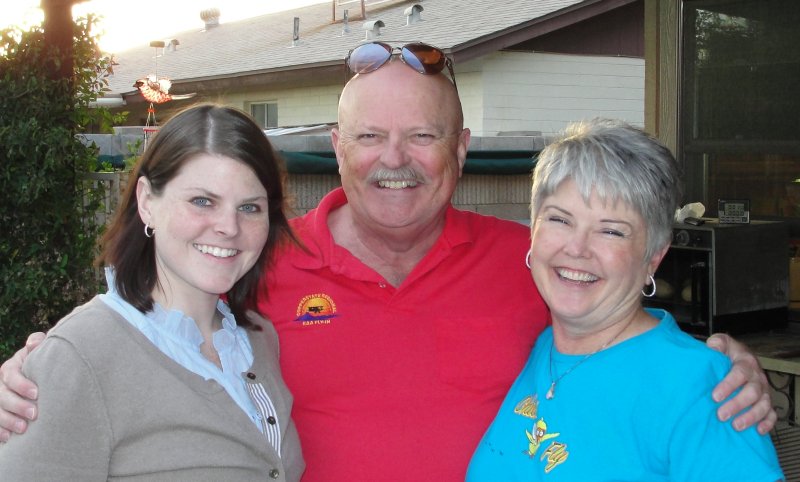 Had a great Salmon dinner with roasted sweet potatoes and then enjoyed a great sunset in their backyard.