April Trip 2010 - April 22
Went to pick up Becky at Dee and Michael's but took the long way and visited the Thunderbird Conservation Park.
Then, pickup and goodbye's to the Holm's...and one last picture. Becky, Dee, and Michael in front of his retirement present from his squadron...a mounted 20mm cannon barrel. It is one of the barrels from a GAU-? which is installed in an F-16.
Janice with Laura and Craig Axtell.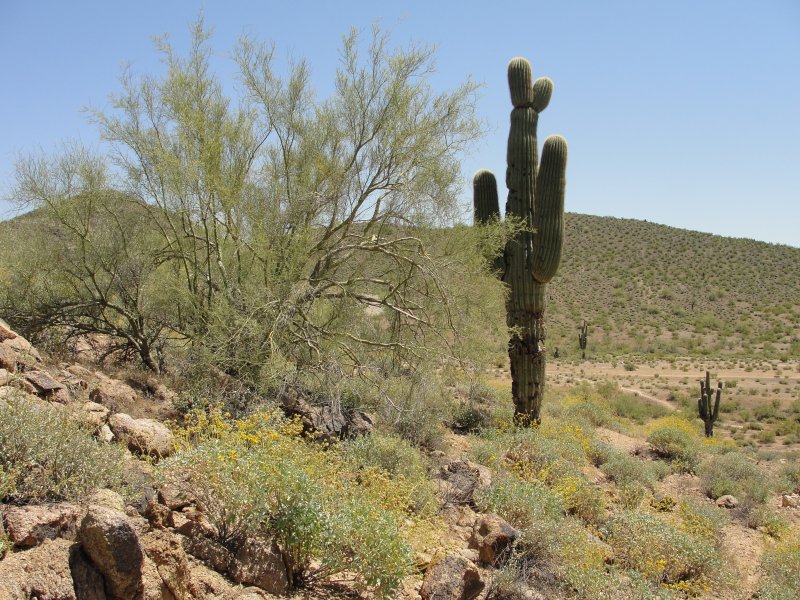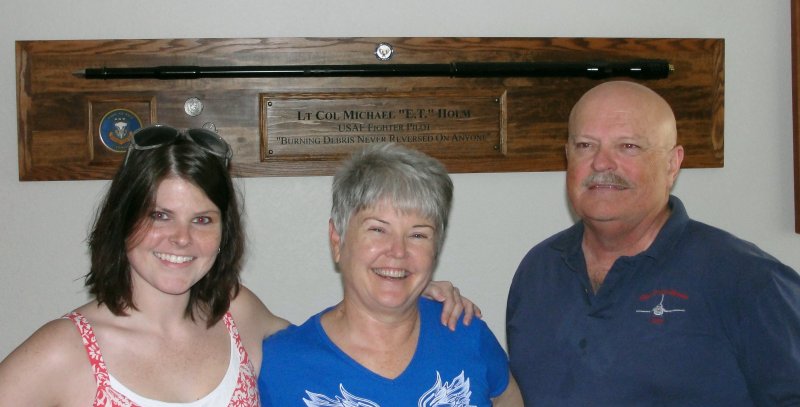 Craig and Laura Axtell invited us over for a BBQ and had invited several folks from Honeywell with whom I had worked. I had hired Craig into Boeing about 18 years ago. He had left Boeing for Honeywell about 8 years ago. It was great to see all of the folks again. Craig told us to show up any time so we got to watch him work in the yard for a while.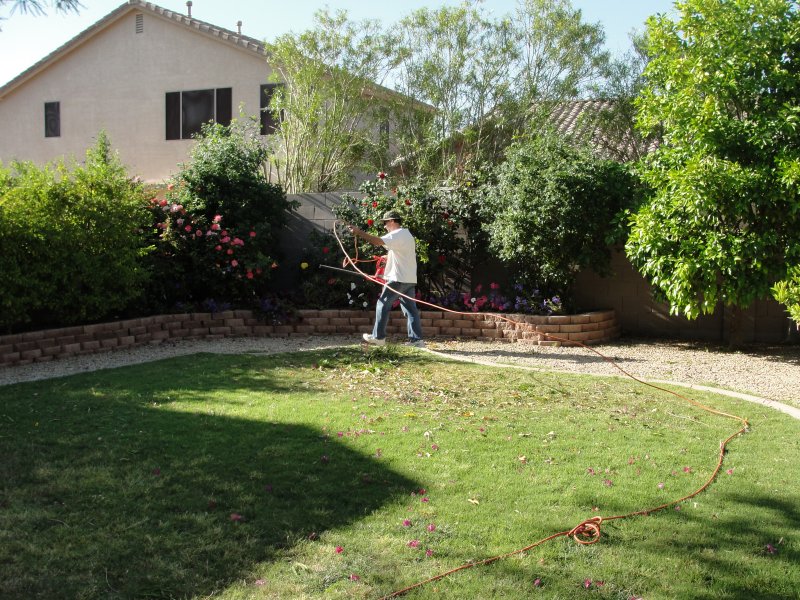 Vicki Judy and her husband attended.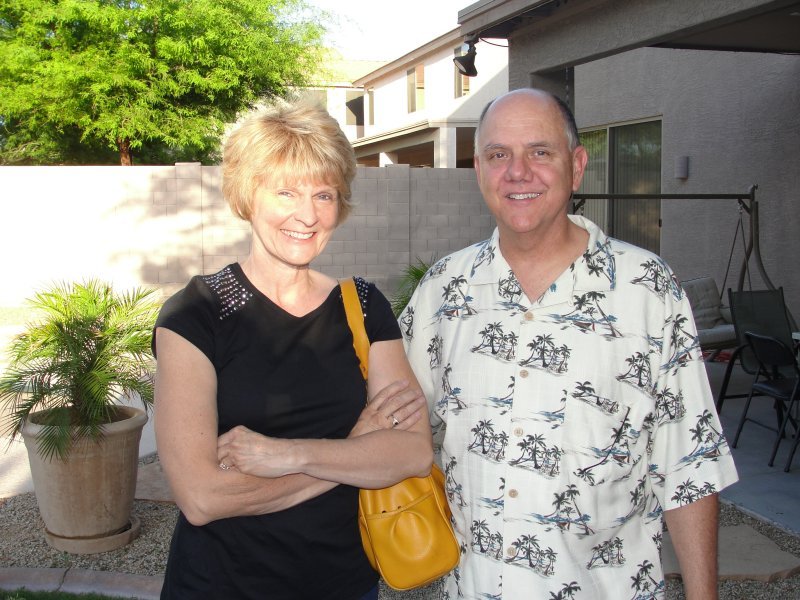 Bill Bankwitz and Bob Koopman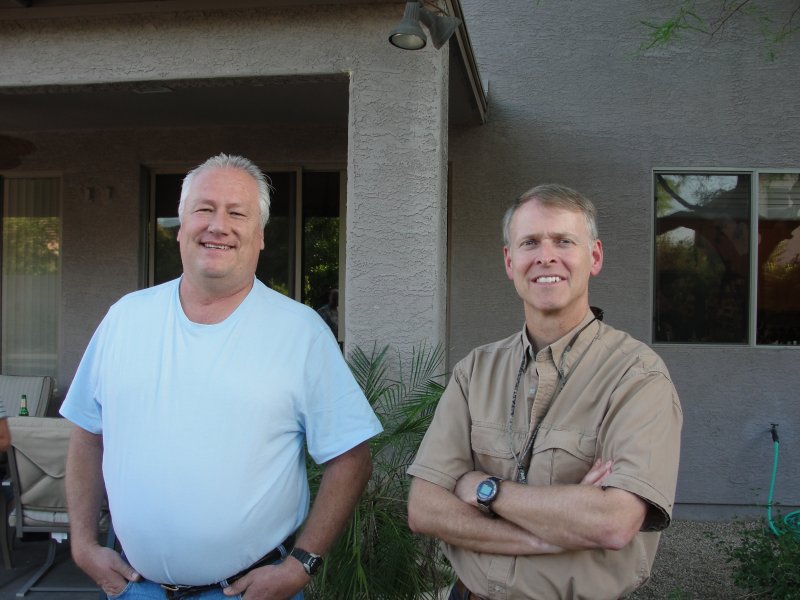 Vicki Judy and Bill Anacker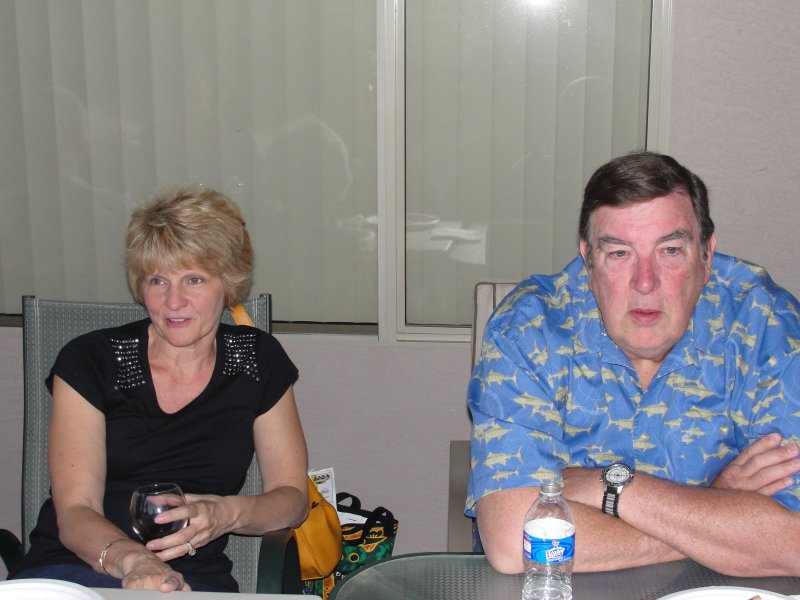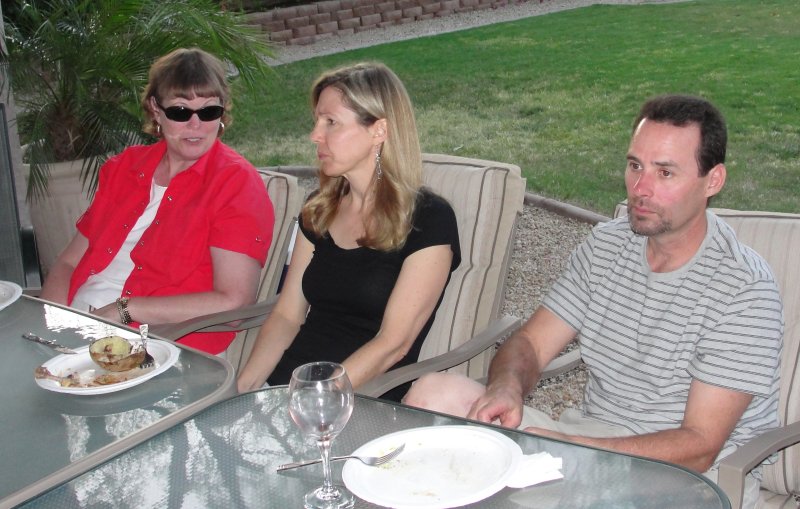 Craig had a pet Desert Tortoise living in his yard. He is also known as "snake man" in the neighborhood and has captured and released about 250 snakes from backyards and released into the desert. Mostly Diamondbacks. You should see how
Craig lights a BBQ
.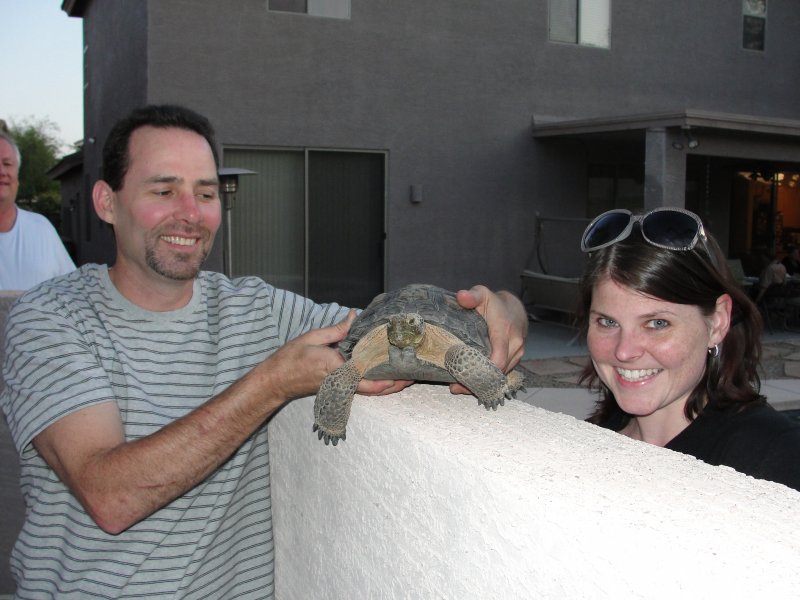 Bob Koopman brought some of my old emails from 1993 or so and read them outloud for our entertainment. I might scan then in and post them.