Back to Wasilla
It was time to head back to Wasilla. We took a different route back through Delta. We stopped in Delta to visit Eric and Jeanette's daughter who lives there with her husband (Jason, who is the lead Alaska State Trooper in the area), their two sons, three dogs, three goats, 60 chickens, a turkey, and a horse...and had lunch there.

No trip to Alaska would be complete without some pictures of the pipeline. The first one is a shot of the pipeline crossing a river. The second shows an "earthquake jog" which protects the pipeline from earthquakes.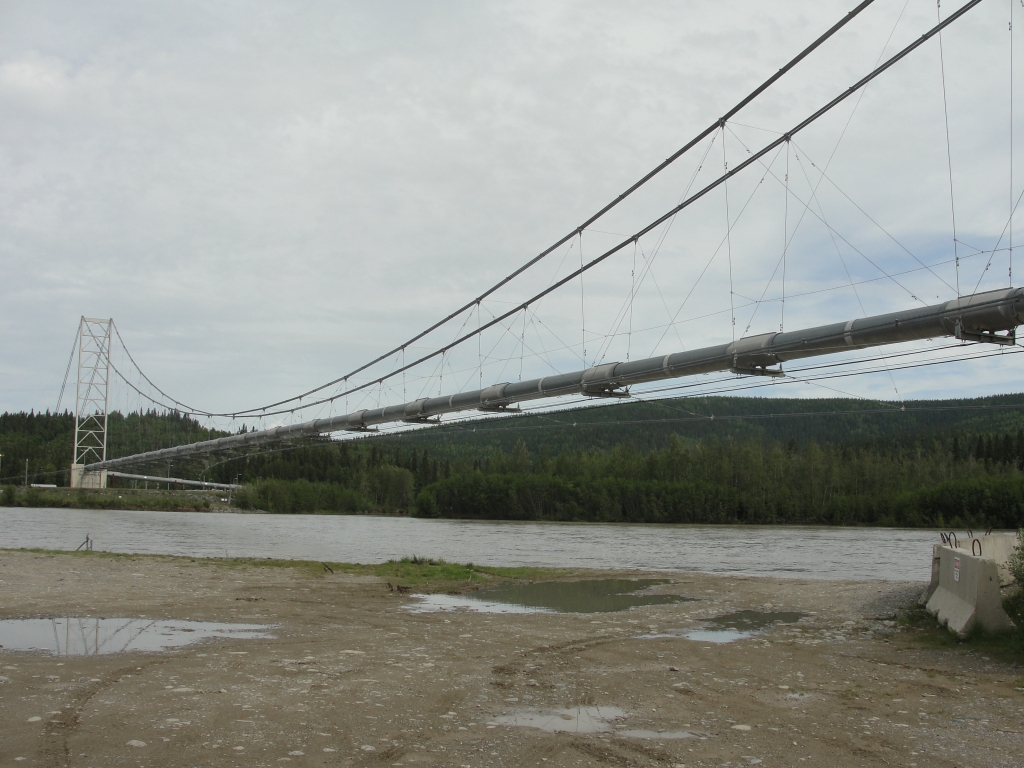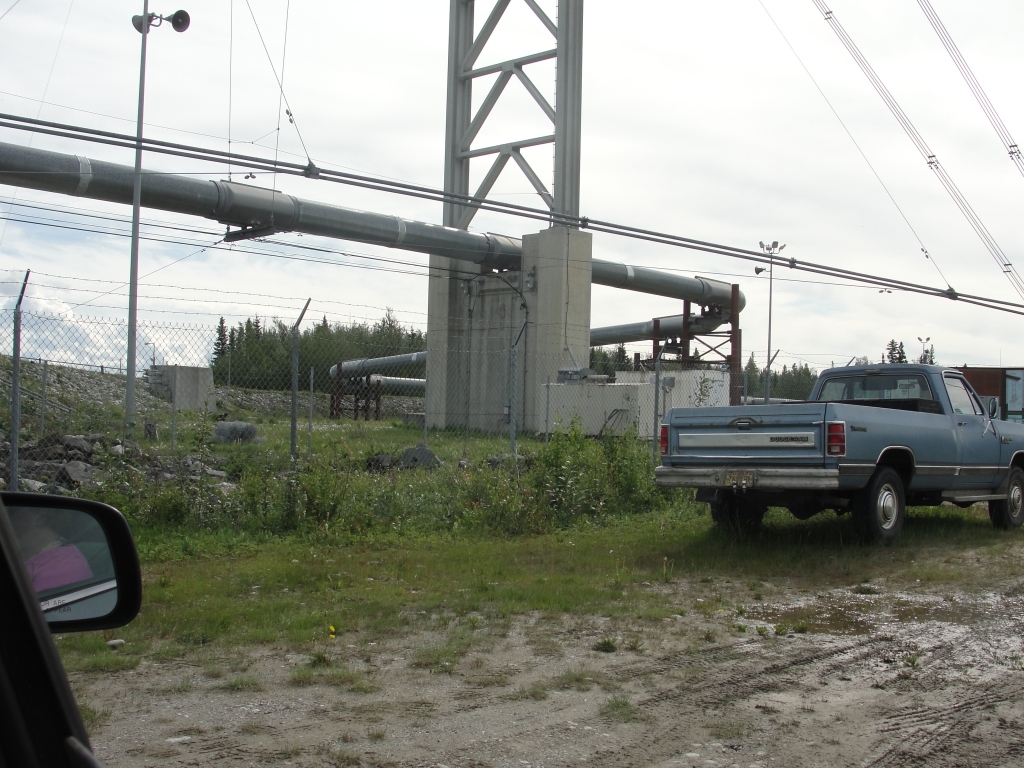 The weather was a little shakey, but there were still some great views of the mountains...mostly the Alaska Range here.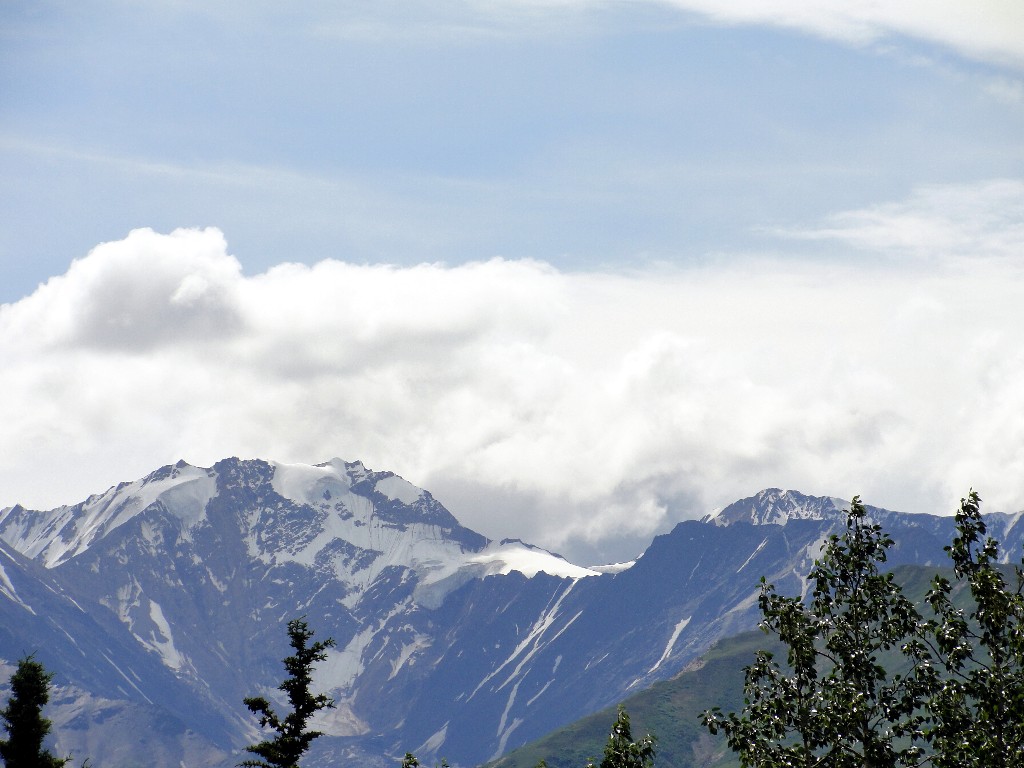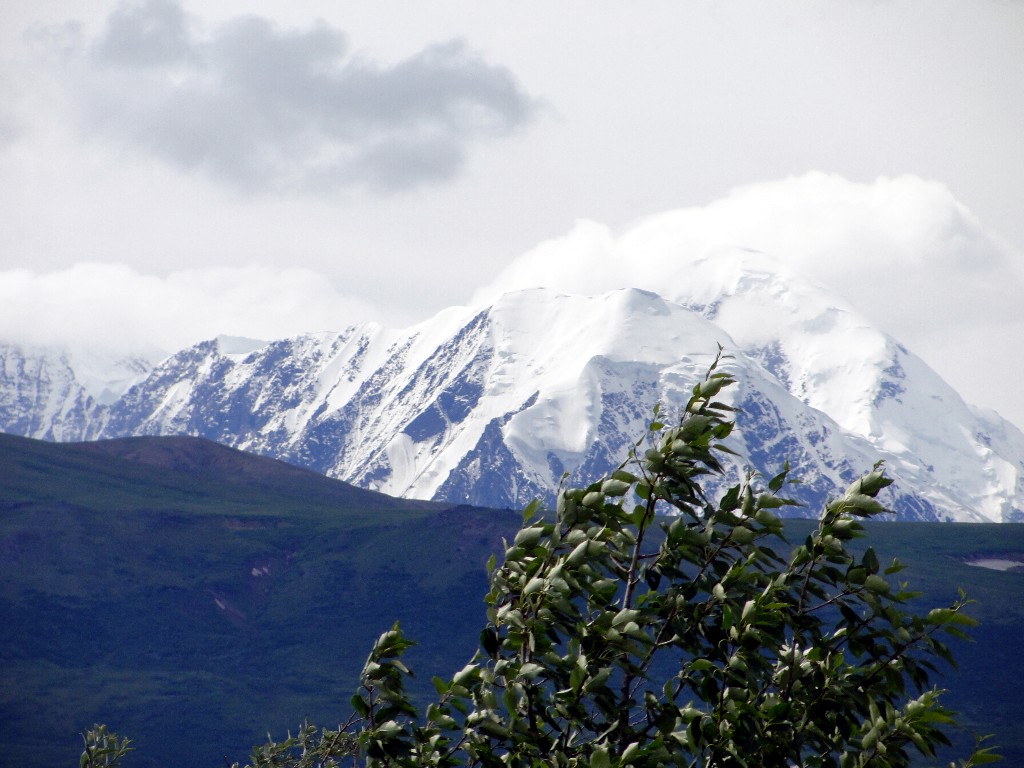 Another requirement is to do some gold panning. We did just a little. Eric gave me a lesson (my last attempt was 20 years ago). My knees aren't what they used to be so it was a short attempt. No gold, but the wind was up and at least we didn't get eaten up by the mosquitos.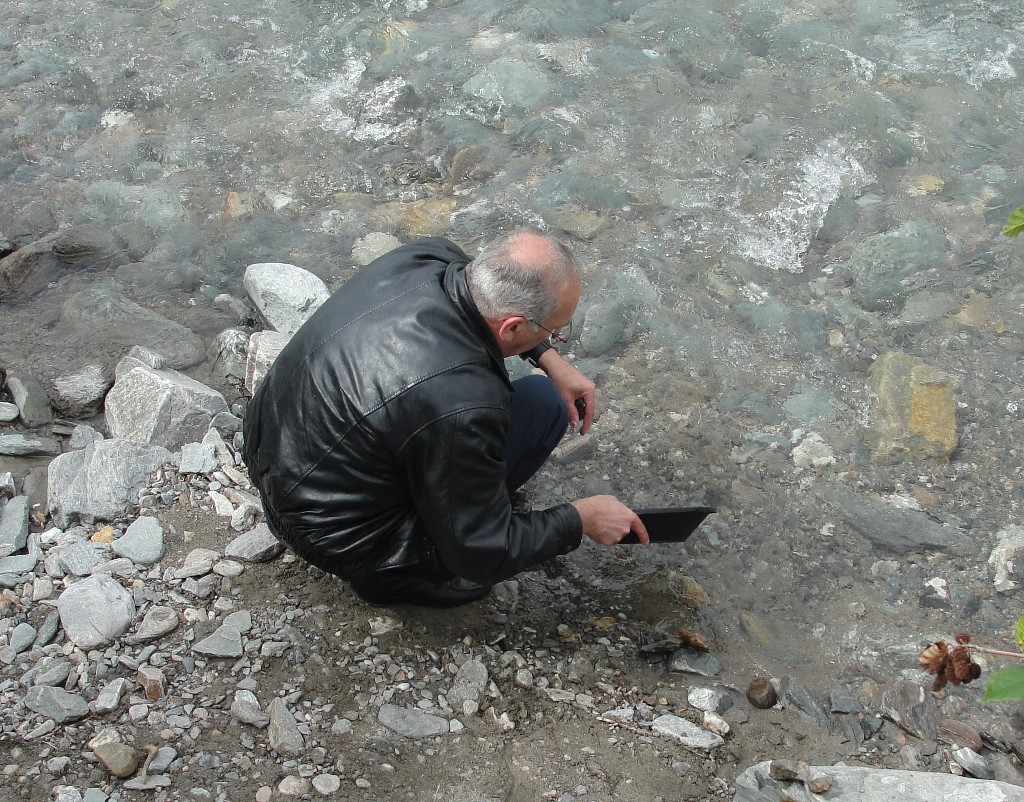 We stopped at a fish hatchery and saw some huge salmon, but I couldn't get a good picture of them. However, it was a picturesque spot.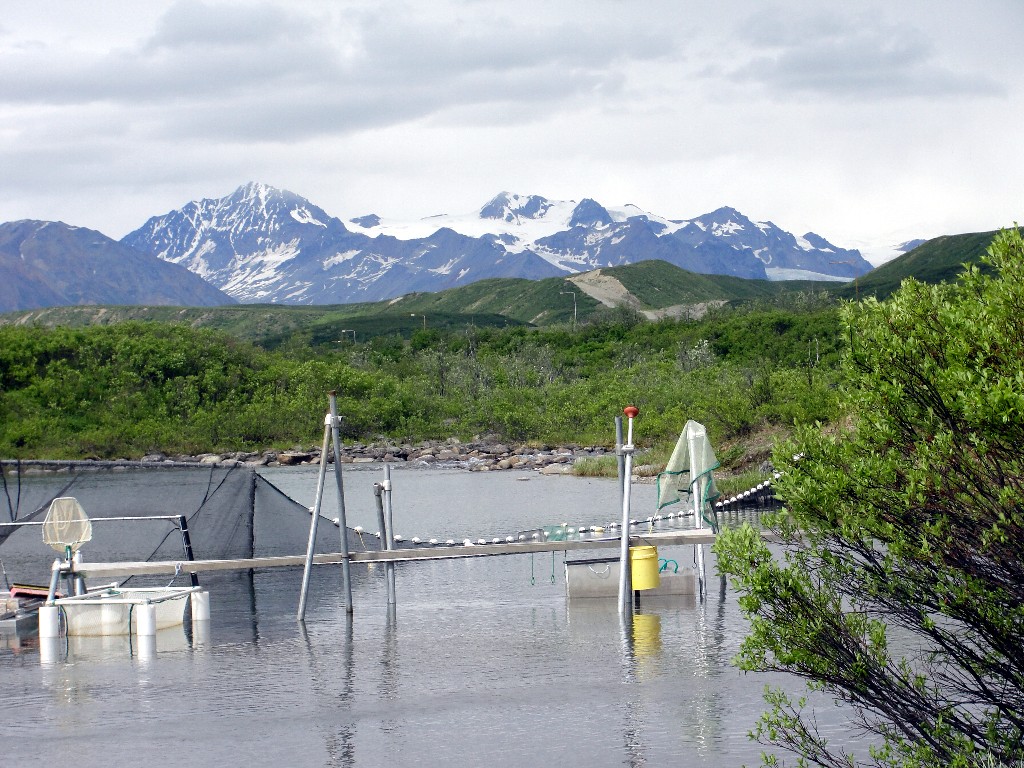 We saw many glaciers. Here is the Black Rapids Glacier which got the nickname of
Galloping Glacier
. In 1936, it moved 3 miles in one winter. Pretty amazing!
We also stopped at Matanuska Glacier which is also one of the more famous glaciers.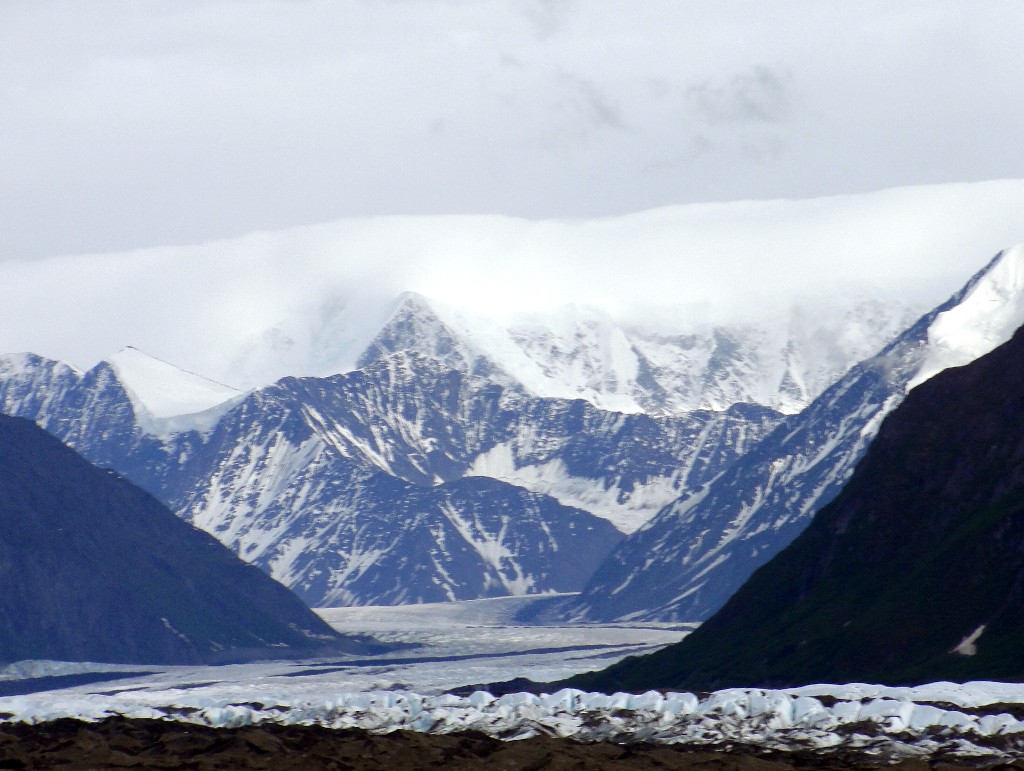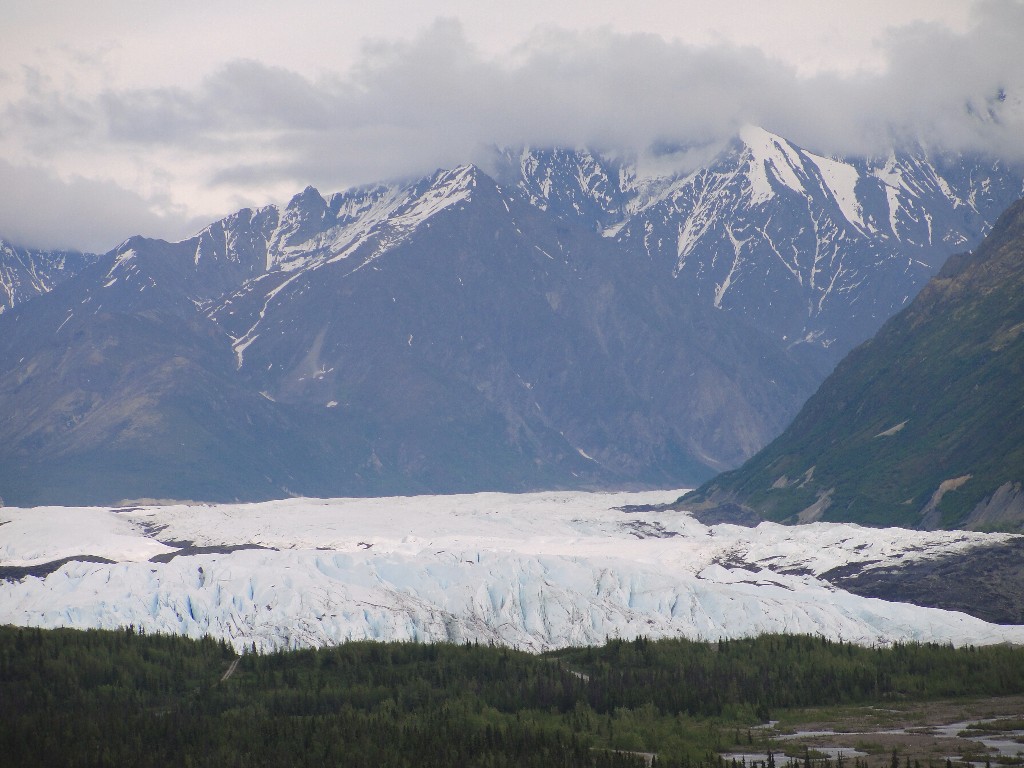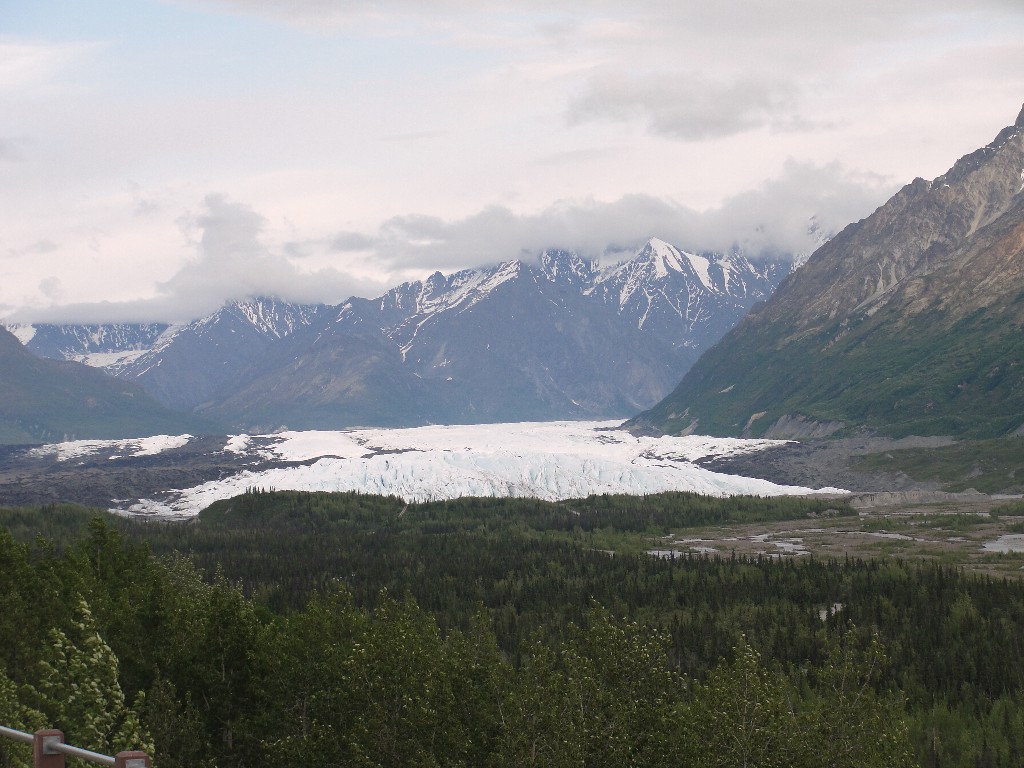 That was pretty much the end of the trip. We got home fairly late and caught the plane home the next morning. It was good to see Eric, Jeanette and the girls. We were very grateful to have such good friends there and they showed us a great time.